PAYMENT
In order to prevent credit card fraud, our store only supports payment via Paypal. If you do not have a Paypal account, then you can choose to link your credit/debit card to Paypal for payment.
The following are the two payment methods available in our store.
1. If you have a PayPal account, please try to pay by PayPal.
2. If you do not have a PayPal account, click the Complete Order button on the checkout page. You will then be directed to a page where you can pay with both PayPal and debit/credit cards (for the latter, you do not have to sign up for PayPal).
As following steps:
STEP 1. CLICK THE "COMPLETE ORDER" BUTTON.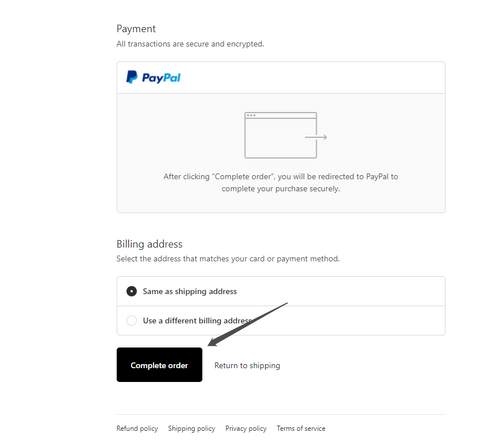 STEP 2. CLICK ON "PAY WITH DEBIT OR CREDIT CARD".
STEP 3. FILL IN YOUR CREDIT CARD INFO AND COMPLETE YOUR ORDER.